North Yorkshire
June 30, 2021
Places to visit beyond Harrogate in immediate vicinity:
Knaresborough -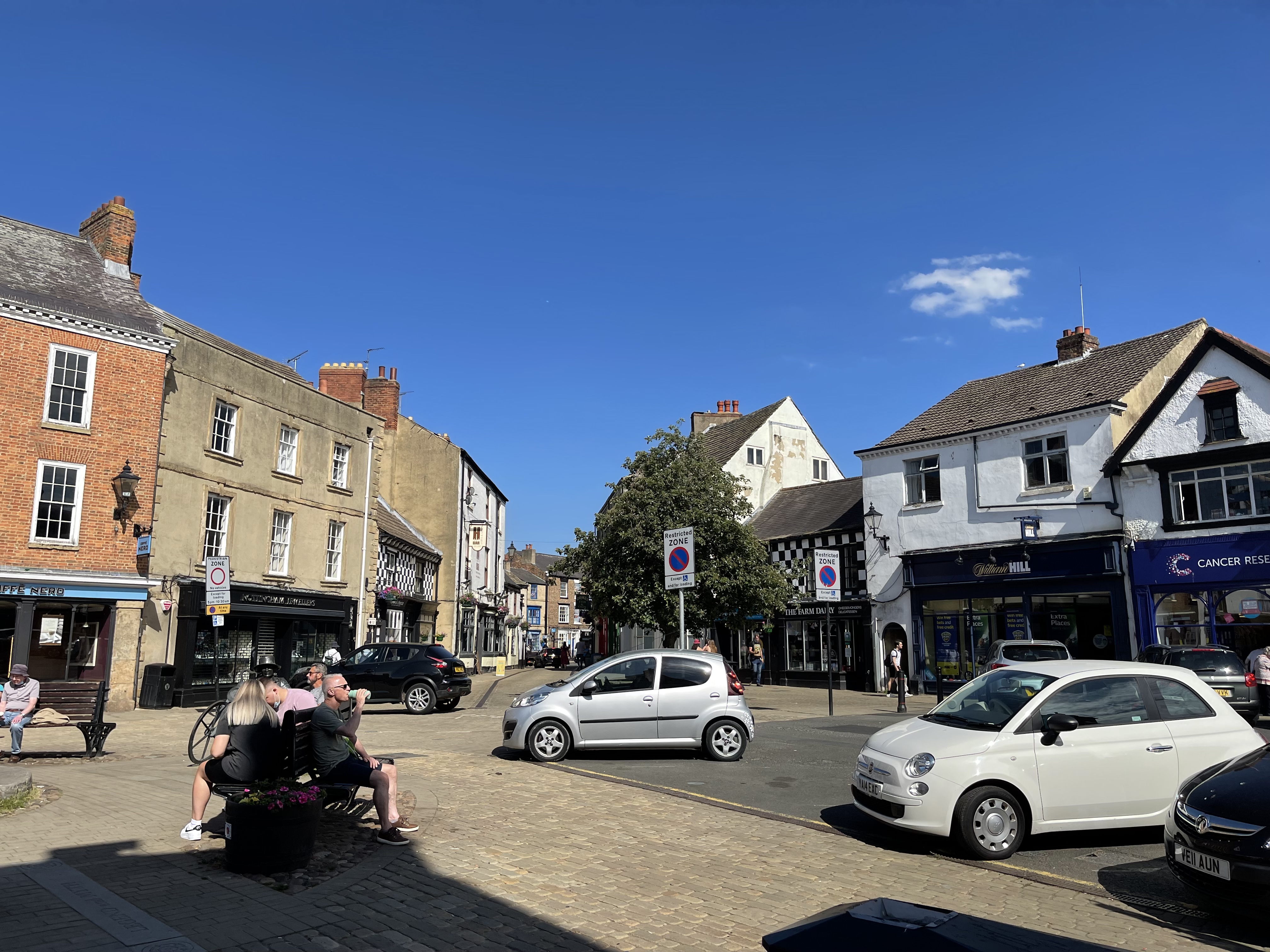 Today a thriving small pretty market town to the east. Formerly Harrogate formed part of the Manor of Knaresborough. There are places to hire boats for a row along the river - a lovely way to see just how imposing the castle was. Today the castle is best reached by way of the town centre and is located behind the police station - there is also a car park. The views from around the castle are spectactular and makes you appreciate the reason for the location of the castle and the impact it would have had on the local population in Norman times.
Mother Shipton's Cave is located on the Knaresborough Road heading out of Harrogate, down hill towards the river and on the right hand side - easy to miss! Famous for its petrifying well. Lovely on hot days as it has shady walks along the river. Lots of events for children during school holidays. https:www.mothershipton.co.uk Has parking for visitors.
Market day is Wednesday- you need to arrive early to obtain a parking spot in any of the car parks! Knaresborough market is popular with locals and tourists.
National Trust Properties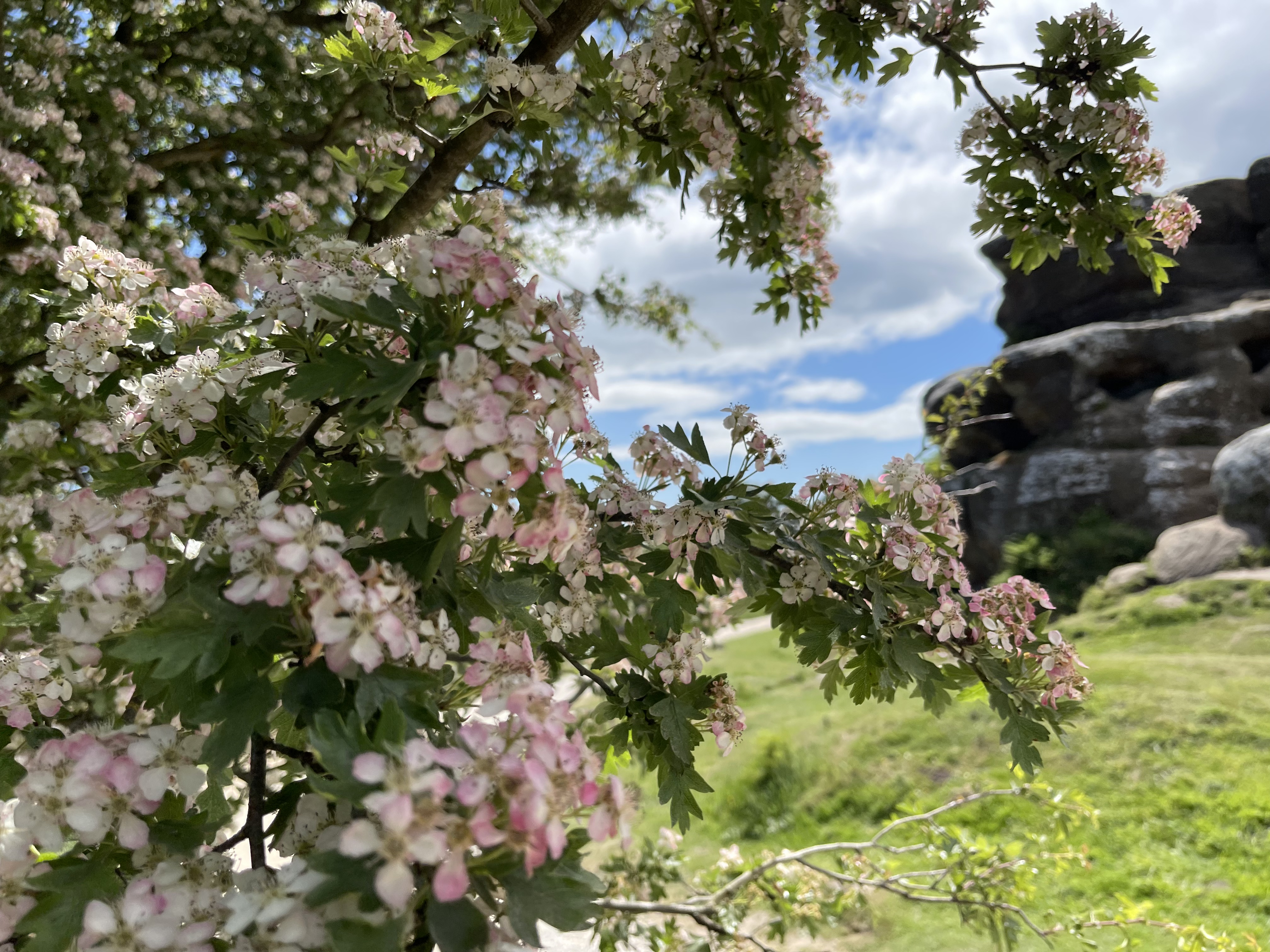 Brimham Rocks lies approximately 8 miles to the north of Harrogate on Brimham Moor Road. Brimham Rocks is a natural park run by the National Trust. It comprises interesting rock formations left after the ice age. Great for rock climbing and exploring. For the less adventurous there are marked easy paths leading to the top - there you will find Cafe, toilets and a shop/museum. There is a large car park and ice cream sellers in summer. Lovely place for walks – great views across country from the top. Most of the site is wheelchair accessible.
https://www.nationaltrust.org.uk/brimham-rocks
As part of a day out you may have time to drop in at Ripley Castle and enjoy tea in Castle Grounds, or something more substantial at The Boars Head. Ample free parking available until 5pm.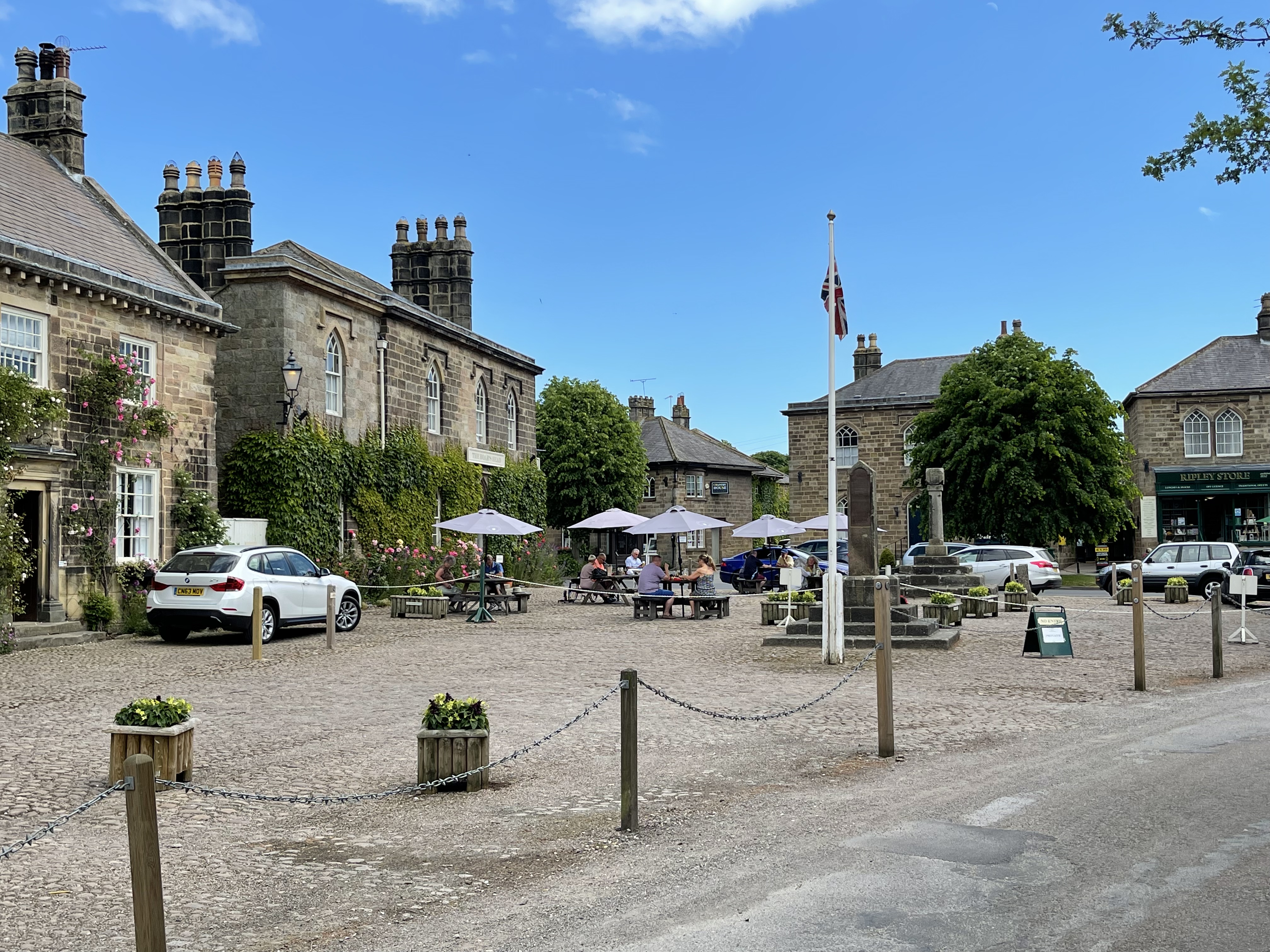 Ripley Castle and Estate lies to the north of Harrogate up the A61on the way to Ripon, Brimham Rocks and Fountains Abbey. Ripley Castle is an ancient castle and family home. The grounds has gardens and deer park. Open to the public most days. The Family are in residence – you can have a tour of the house between 10 am and 2pm. James 1st stayed here on his way south to claim the English crown. There is a cafe in Castle grounds, The Boars Head restaurant and hotel does lunch and dinner, there's a separate bistro. See: https://www.ripleycastle.co.uk/events Ripley Castle and Gardens - Harrogate, North Yorkshire There are local village shops. The village is quaint and pretty.
Fountains Abbey- peaceful ruins of Cistercian monastery . Beautiful location. Excellent tea rooms but also a great place to bring your own picnic and enjoy the lovely walks into Studley Royal Gardens At the moment restrictions apply and you need to book.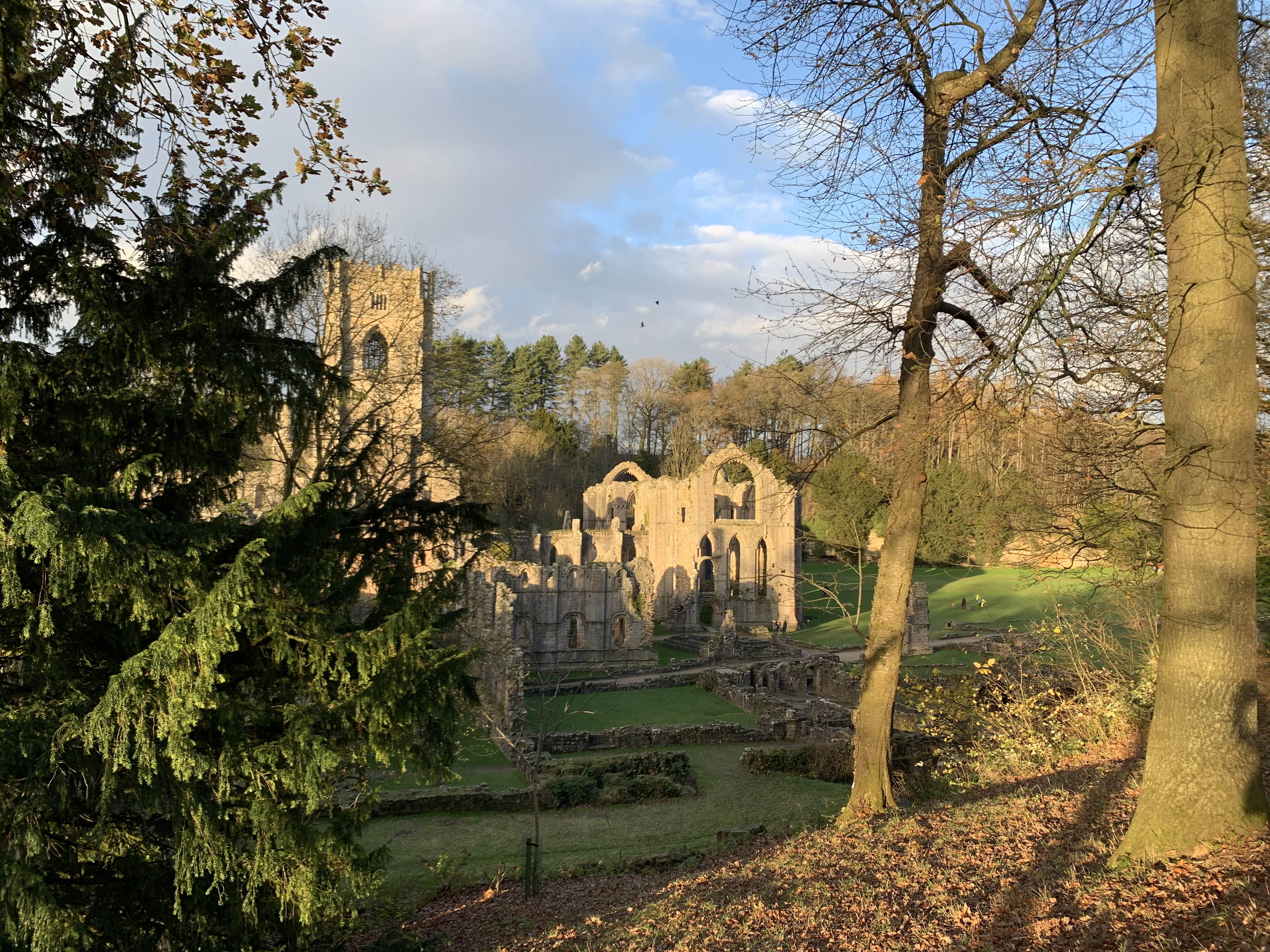 https:www.nationaltrust.org.uk/fountains-abbey-and-studley-royal-water-garden
Other places:
Bolton Abbey much smaller than Fountains Abbey, the Devonshire Arms is nearby, a good place to have lunch (popular, you may need to book) then visit Bolton Abbey. There are some pleasant walks through sheep fields and by the river. Bolton Abbey is now a parish church. https://www.boltonabbey.ticketsrv.co.uk
Harewood House and Estate- are a 10 minutes by car to the south of Harrogate on A61 towards Leeds. You can visit the House, gardens, adventure playground and Bird Garden - they are all open to the public- lots of events. https://www.harewood.org Harewood House can also be reached with the 36 bus - but there is a long walk up the drive to the house and gardens.
Continuing on the A61 heading south takes you to the thriving city of Leeds (20 minutes by car) Leeds was founded on the wool trade. The 36 bus goes every 10 minutes and trains hourly from Harrogate town centre. Leeds has a large shopping area which is mostly pedestrianised. The train station is located close to the main shops. .
There's just so much to see and do! I am sure to have missed out 50% be sure to tell us what you discover!