North Yorkshire, Harrogate
June 25, 2021
Things you must see when visiting to Harrogate
Whether you are visiting Harrogate for the world famous Turkish Baths - https://www.turkishbathsharrogate.co.uk/ a beautiful building lined with mosaics - offering spa treatments as well as Turkish baths; or for some other reason perhaps connected with the Harrogate International Centre (HCI), Harrogate offers something special for todays more discerning visitors.
The Winter Garden, located in the same complex as the Turkish baths, now a restaurant and pub- is worth a visit for its architecture. You will find Harrogate's Tourist Office immediately behind the Winter Garden tucked near the entrance to The Valley Gardens. The friendly staff offer a wealth of advice on topical things to see and do as well as being able to book local accommodation and furnish you with maps.
Museums and Galleries
The Pump Room Museum located beside the Tourist Office and near to the main entrance to the Valley Gardens- has the history of the Spa and a geological 3D map of the area explaining the various springs and their uses. Also features an Ancient Egyptian room. - Has activities for children.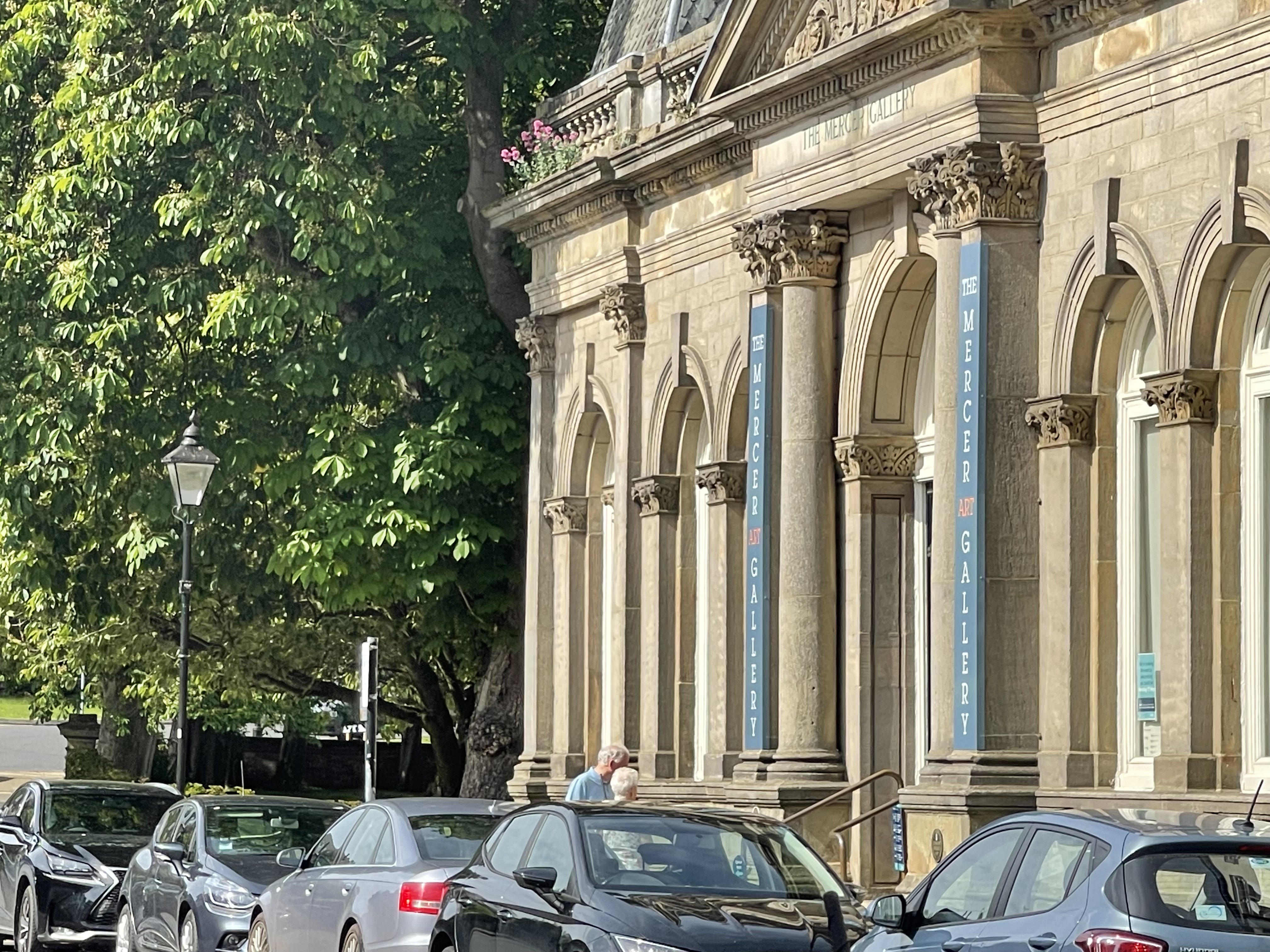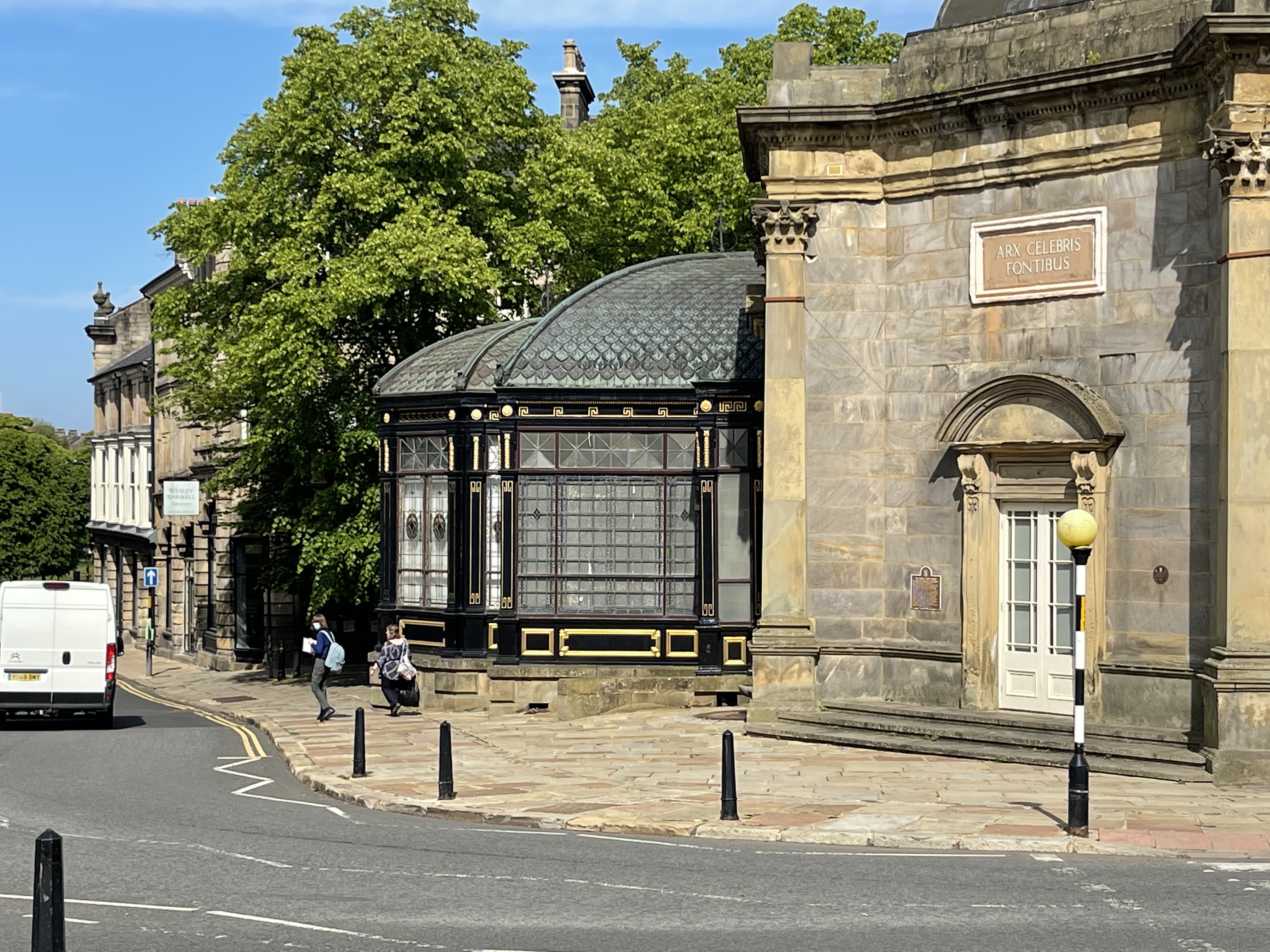 The Mercer Art Gallery is close bye in Swan Road and houses the municipal collection.
Harrogate has lots of independent galleries and antique shops some with cafes. These you discover as you wonder around the town centre.
At the end of Swan Road is the Old Swan Hotel, famous because Agatha Christie was discovered staying here! Their bar is a lovely for coffee or an early evening drink.
Other reasons people come to Harrogate:
The famous Bettys Tea Rooms located on Parliament Street near to the Cenotaph is a great place for breakfast and lunch – For afternoon tea you need to book as it's very popular
https://www.bettys.co.uk/cafe-tea-rooms/our-locations/bettys-harrogate?
Harrogate has famous Gardens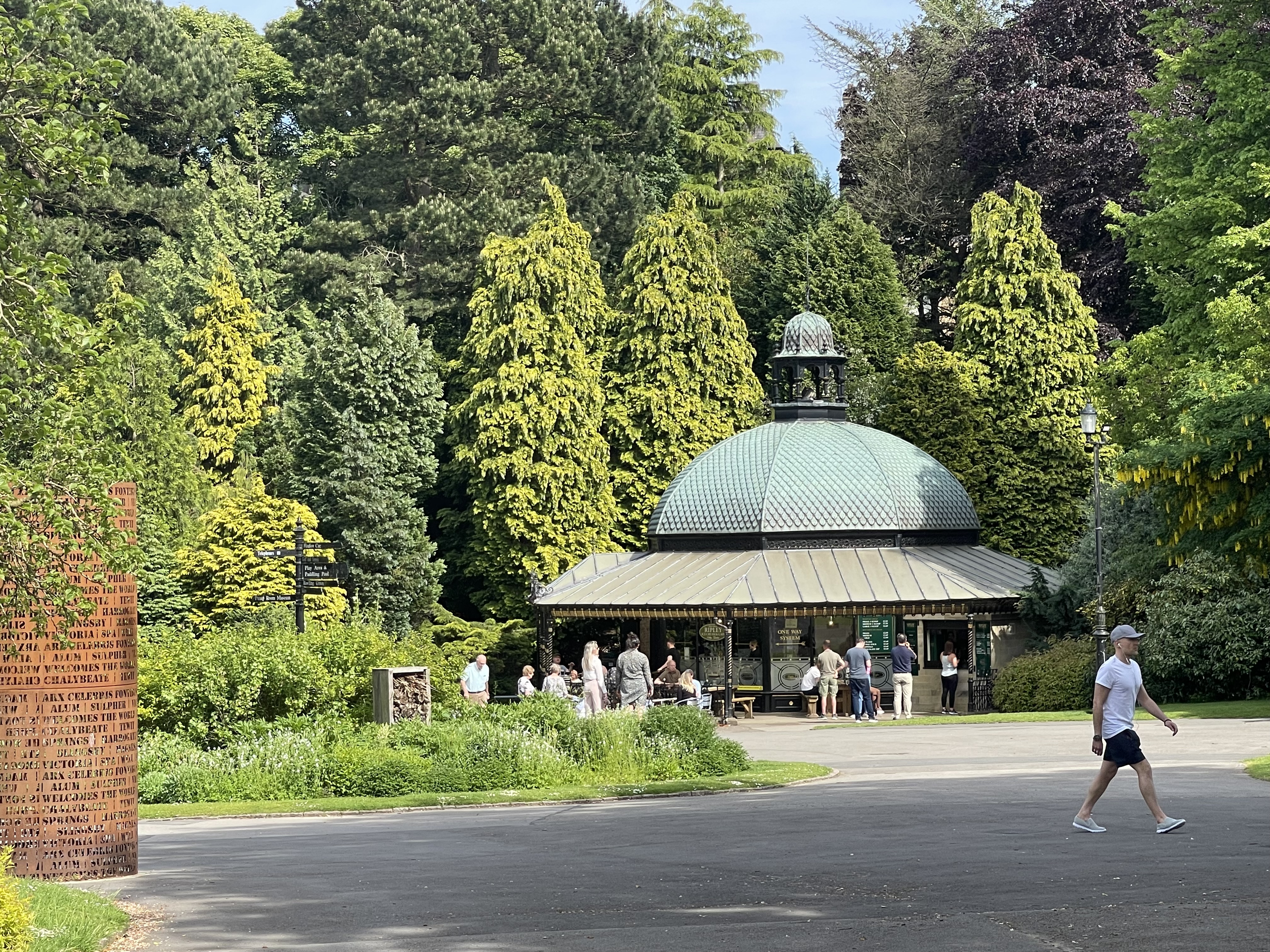 The Valley Gardens in the town centre are grade 2 listed. These are beautifully maintained gardens, a pleasure to walk around, take a stop at the cafe for a coffee, sit on a bench, play crazy golf or tennis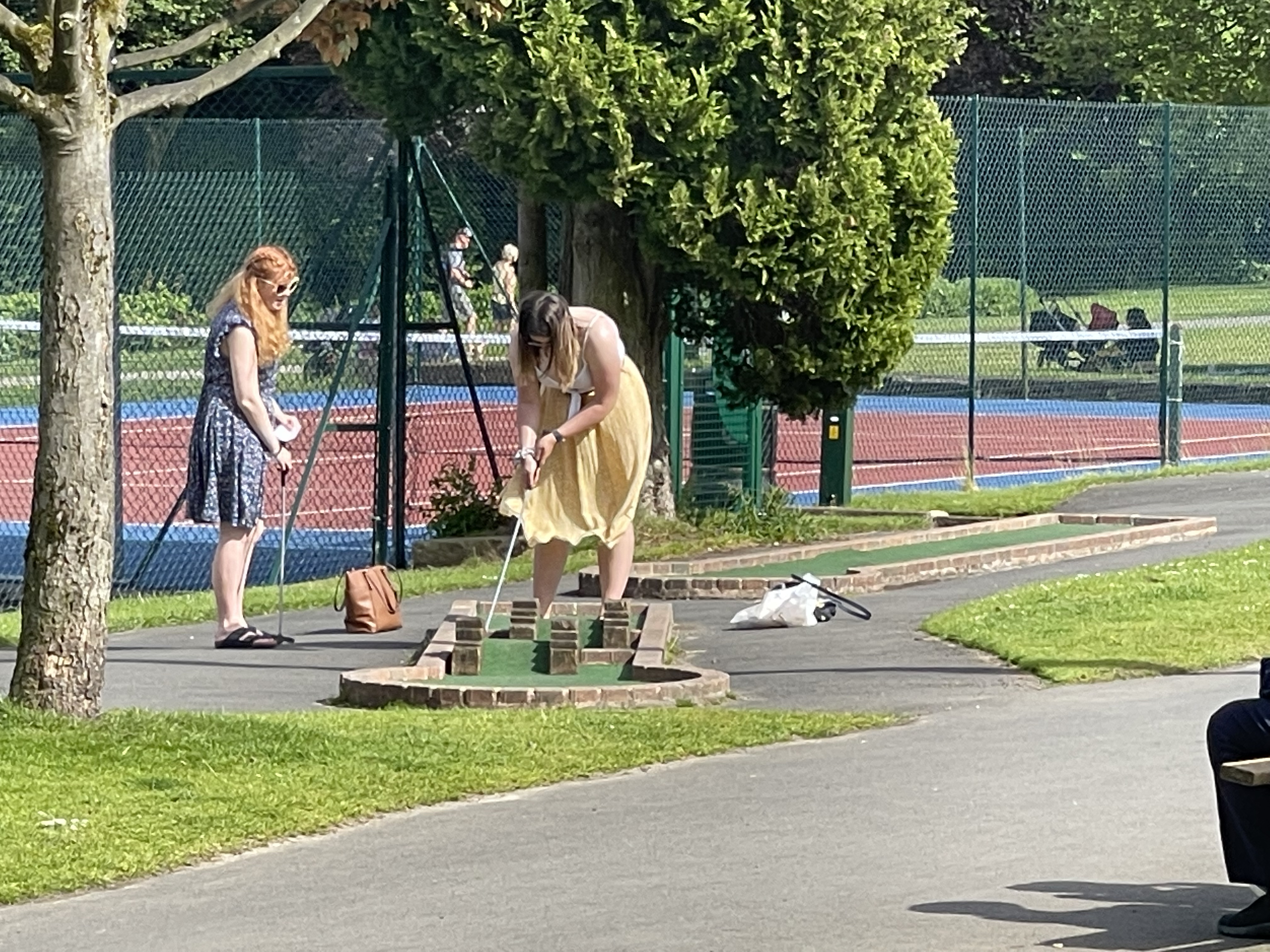 or you may prefer to follow the marked footpath up through the gardens and into the Pine Woods to the RHS Gardens at Harlow Carr. You can also park at RHS (free parking ) and walk down into town through the Pine Woods and Valley Gardens. – a pleasant stroll. You may prefer to drive to the RHS by taking the Otley Road, heading up hill, going through several sets of lights and the Gardens is on your right as you reach the end of town. The route is marked.
https://www.rhs.org.uk 01423 565418
The Stray - a vast area of protected parkland is in the centre of town - the town has been built around it. Great for dog walking, taking a stroll, people watching, jogging, meeting friends and on warm summer days picnics and sun bathing. It's our most cherished amenity! And one you simply cannot miss!
Cafes, and places to eat
Westminster Arcade off Parliament Street has a pretty café upstairs- staff are friendly
Hoxton North Café near Crown Hotel Entrance is considered cool! Dog friendly
Lots of our guests like Fat Badger because they can sit outside and admire the view.
At the other side of the Crown traffic island is Farrah's https:farrahs.com Downstairs sells biscuits, toffee and tourist items - however, there is a quiet coffee shop upstairs Palm Court Cafe - used by locals because it's hidden! Farrah's are known for toffee and biscuits- they do decent coffee and cake.
The Wild Plum, located on Hookstone Road near to M&S Foodhall - is excellent for morning coffee, breakfast and lunch- honestly one of the best if not the best. Full of yummy mums and men waiting for wives and girlfriends to finish shopping downstairs at Snooty Fox- great place for wedding outfits and lovely casuals. If coming from town take the A61 Leeds Road and turn left immediately before M&S Foodhall, Wild Plum is a short distance on your right. Limited parking. Small cafe. M&S has great car parking facilities.
https://www.google.co.uk/search?q=plum+tree+harrogate&ie=UTF-8&oe=UTF-8&hl=en-gb&client=safari#
https://www.snootyfrox.co.uk/the-wild-plum/
Restaurants:
We recommend Drum and Monkey - excellent cuisine - famous for fish - need to book https://drumandmonkey.co.uk
Catch - recently refurbished - Champagne oyster bar and fish restaurant
Mykonos - Turkish food, reasonably priced
Stuzzi - Italian - is a favourite with guests - serves all day
Brio - Italian - a few doors down is also well liked
Cattleman's is probably the best steakhouse in town
There are all the usual chain restaurants in the town centre.
Dog friendly - as recommended by our guests:
Stuzzi - outdoor area only - need to book
Alexandra - need to book
Hoxton North - coffee bar - dogs favourite place - serves great breakfasts and probably best coffee in town - always queues.
shopping for clothes
There are all the usual high street names including Primark, Next and M&S and lots of independent shops- too many to mention.
There's just so much to see and do! I am sure to have missed out 50% be sure to tell us what you discover!