North Yorkshire - Harrogate
July 07, 2021
Heading North on A61 towards Ripon, Ripley Castle and Estate is on the way to Ripon, Brimham Rocks and Fountains Abbey.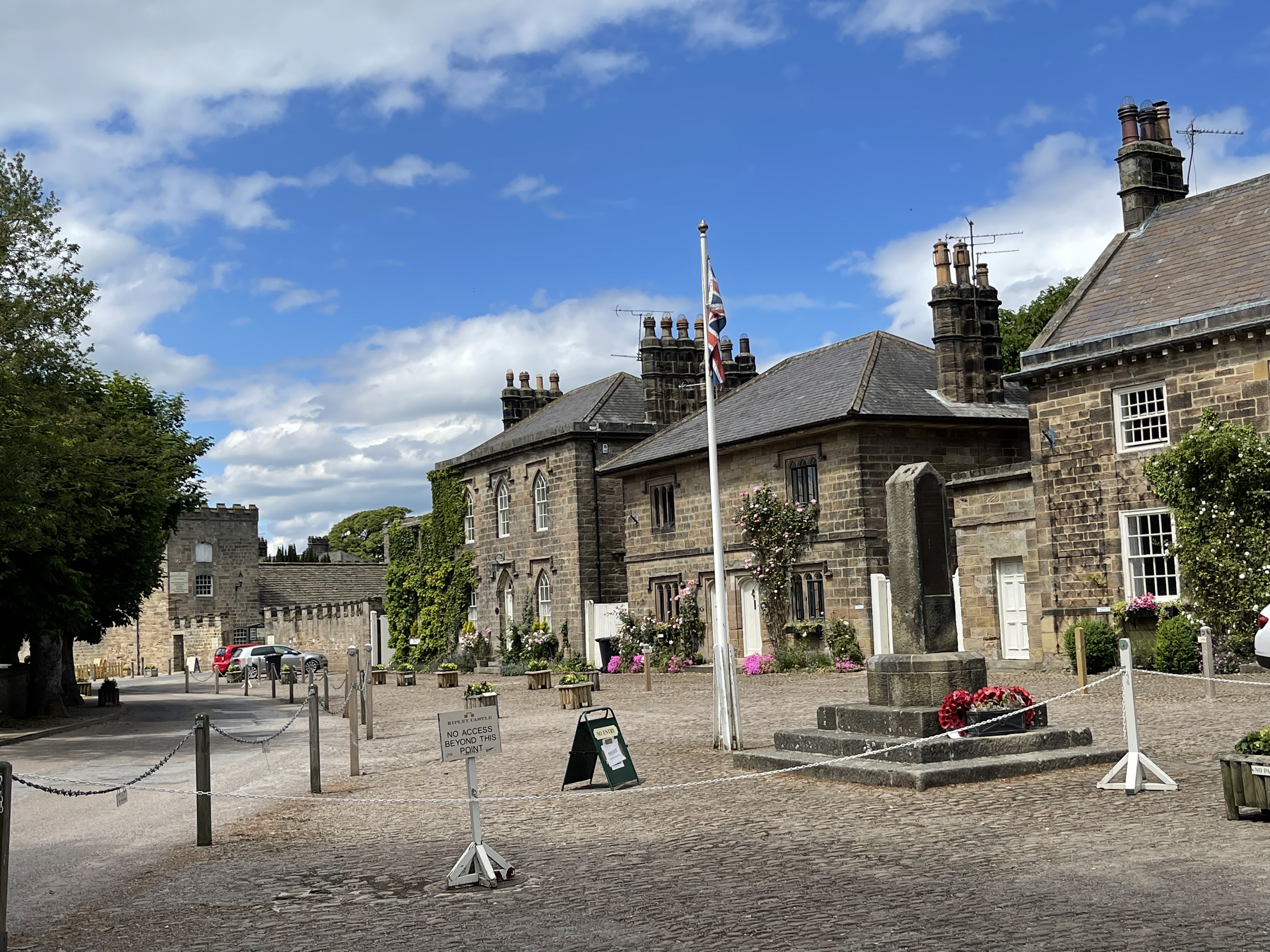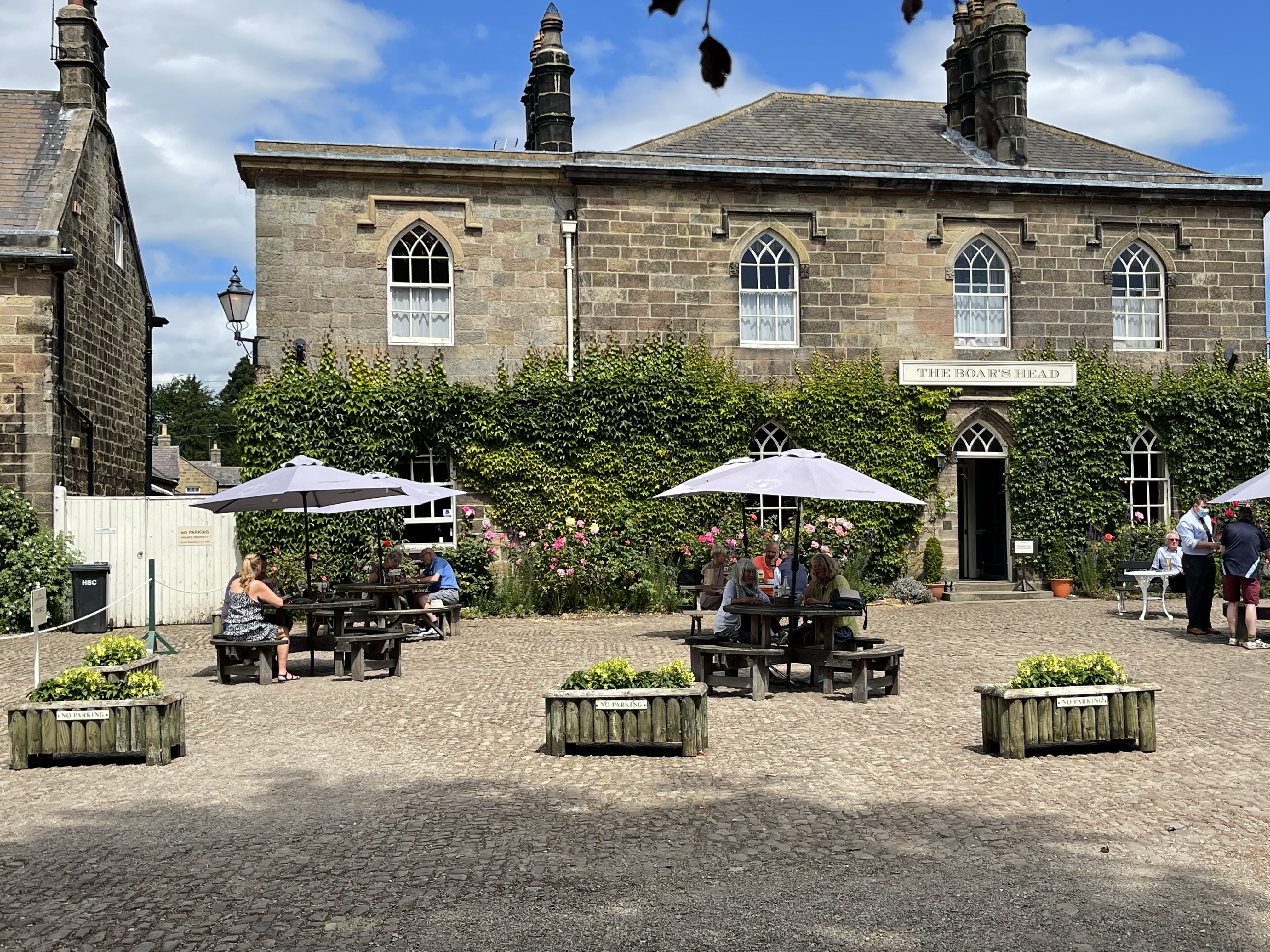 Ripley Castle is an ancient castle and family home. In the grounds are gardens and a deer park. The Castle is open to the public most days, but the opening hours are restricted because the family is in residence. You can have a tour of the house- run by local volunteers - always entertaining. James 1st stayed here on his way south to claim the English Crown. There is a cafe in Castle grounds, The Boars Head restaurant and hotel does lunch and dinner, there's a separate bistro. See: https://www.ripleycastle.co.uk/events Ripley Castle and Gardens - Harrogate, North Yorkshire
There are local village shops. The village is quaint and pretty with a lovely church. A large car park open until 5pm allows easy parking.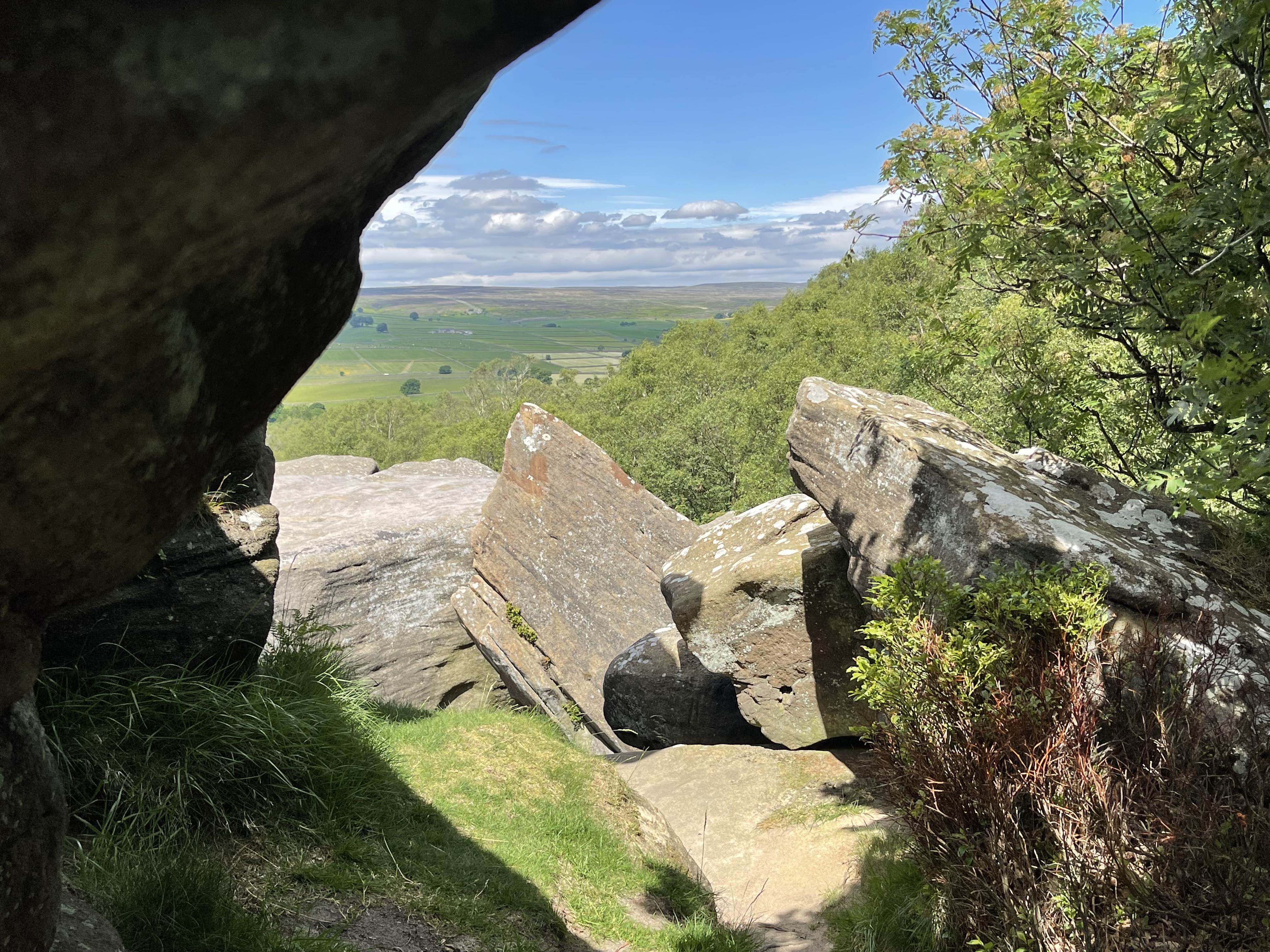 Continuing north towards Fountains Abbey you will discover signs for Brimham Rocks- a truly remarkable natural park with amazing views across the Yorkshire Dales. Lovely easy walks on maintained paths take you to the top where there is a cafe and toilet facilities- if you have the energy to climb the steps to the gallery and bookshop you are rewarded with both an interesting shop and great views.
Continuing north, you come to Ripon- an ancient walled city with a cathedral (Diocese of Ripon)– all very small and intimate- it is a good example of a medieval city. There is a small museum in what used to be a police station.
Heading North on A59 you come to the beautiful remains of Bolton Abbey, located in a quiet valley close to the fast flowing river Wharfe. Bolton Abbey is considerably smaller than the more famous Fountains Abbey. This stretch of river is exceptionally dangerous, so you should not attempt to paddle or swim. There are lovely walks through fields of sheep by the river. There are stepping stones and a bridge to cross over to walks through old forest. Bolton Abbey itself is now a parish church. During Covid-19 restrictions you will need to book. https://www.boltonabbey.ticketsrv.co.uk There are spots much loved for picnics!
The Devonshire Arms is nearby, and is a good place to have lunch ( very popular, so you may need to book especially at weekends.)
A61 heading south takes you Leeds (20 minutes by car)- thriving city – founded on the wool trade. 36 bus goes every 10 minutes and trains hourly from Harrogate town centre.
On A59 on the way to York there are several villages: Green Hammerton was a small ancient village dating from Anglo-Saxon/ Viking times, now rather spoilt by recent housing developments. The original village is a rectangle around a green and is picturesque.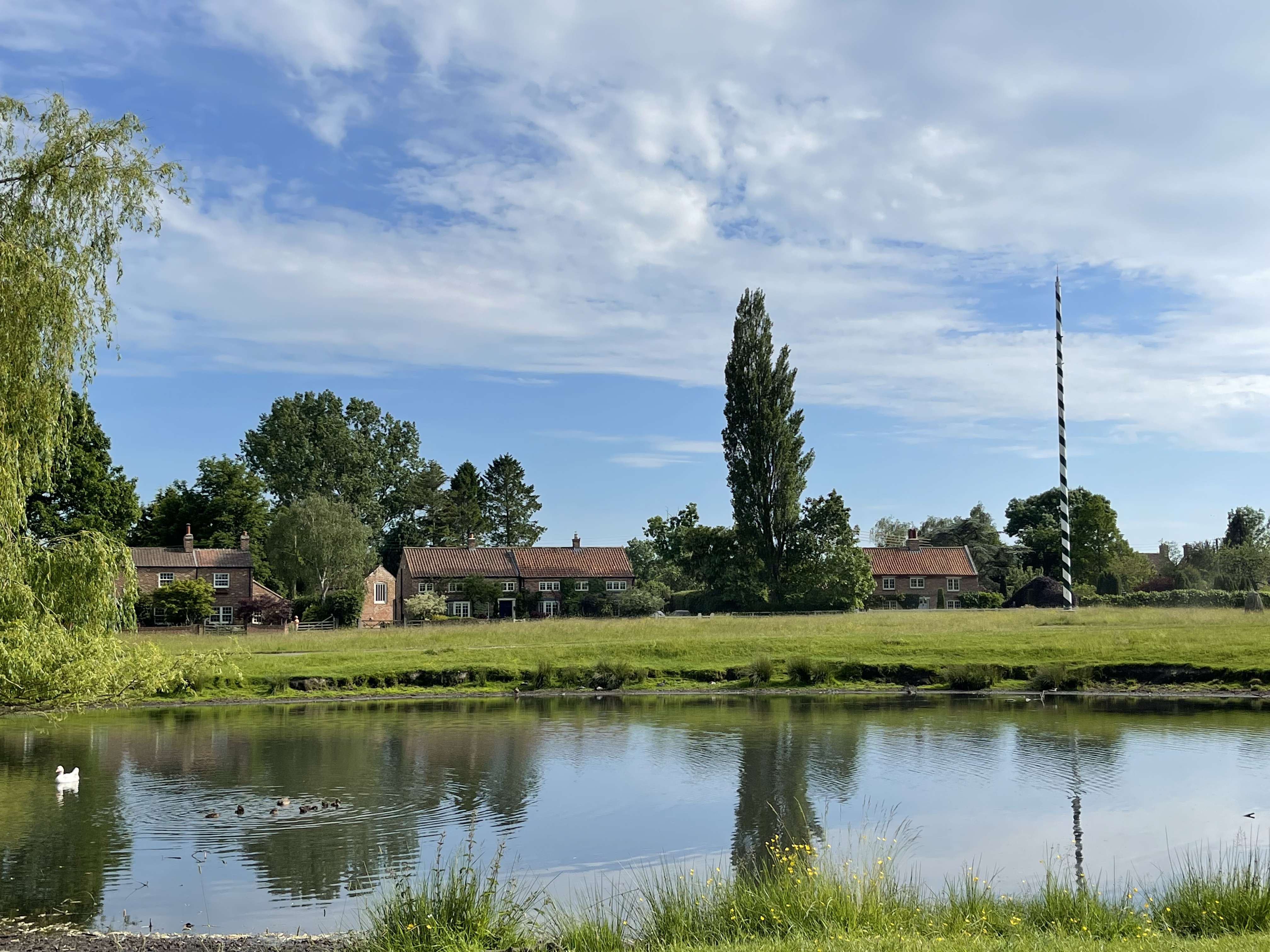 Continuing towards York is Kirk Hammerton - the village itself is a right turn from the A59 as you head towards York. There is a furniture shop on the corner. You will find an interesting ancient church. On the A 59 on the right immediately after the petrol station is Ainsty Farm Shop - they sell excellent quality local meat and vegetables - their in house bakery has outstanding bread and pies. You can sample their produce in their cafe - They have some unusual cheeses - well worth a visit.
Immediately opposite the petrol station is the tuning to Nun Monkton- down a 2.5 mile lane. Today home to Yorkshire Heart Vineyard https://www.yorkshireheart.com
There is an ancient pub serving food - Alice Hawthorn https:www.thealicehawthorn.com Do check their website for opening hours.
The ancient church was once part of a Benedictine nunnery. The William and Mary House to the right of the church was built from stones and materials taken from the Abbey. The horseshoe shape of the village is typical of Norman and Anglo Saxon foundations.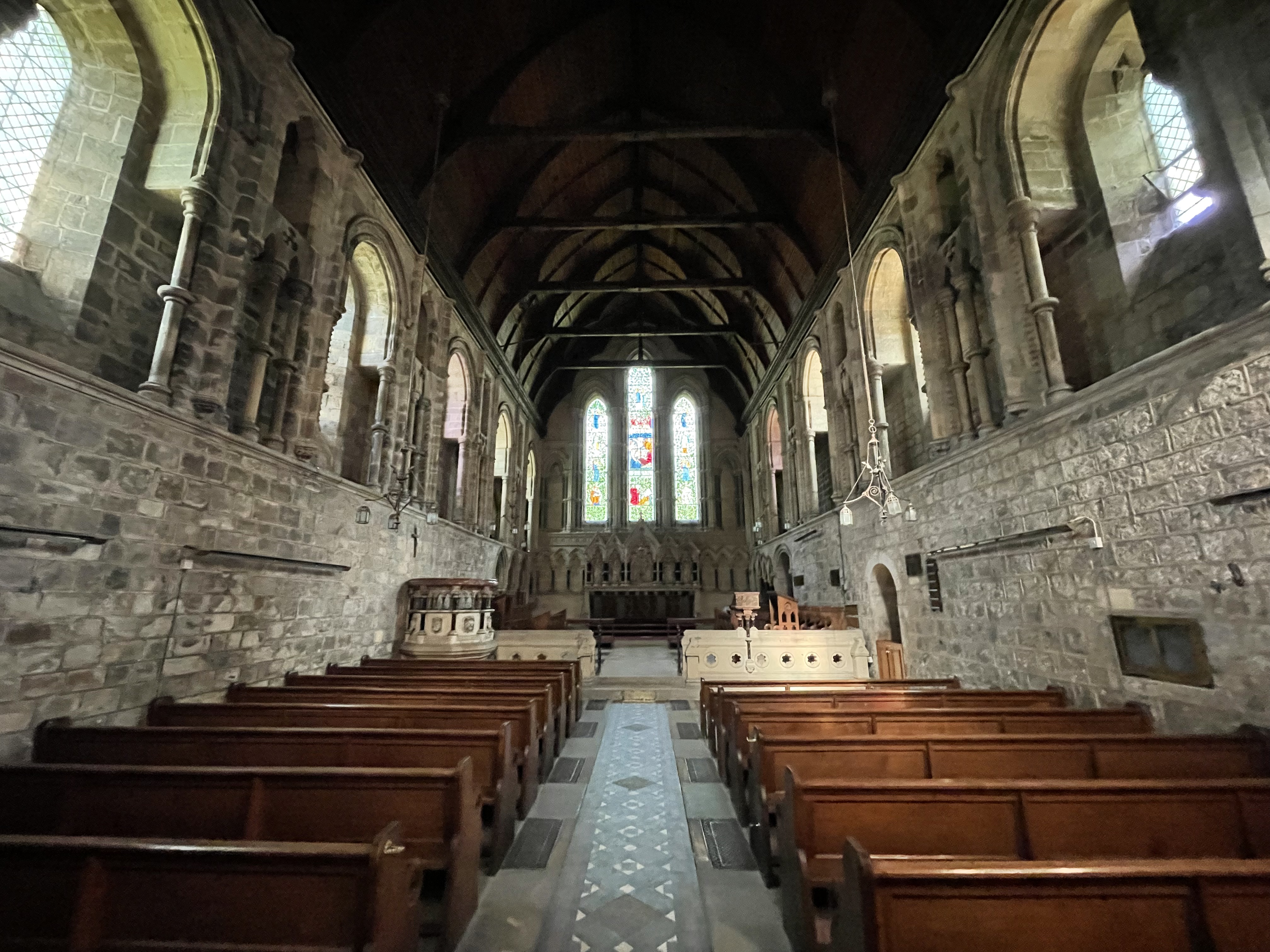 The green belongs to several villagers and is grazed by horses and cattle - so drive carefully. There is a famous Maypole. The location of the village was originally a ford used by the Romans. It's a good example of an unspoiled Yorkshire Village. The village is situated at the confluence of the River Nidd and River Ouse - do not attempt to swim or paddle - there are dangerous hidden undercurrents.