Theakston's Crime Writing Festival 2022
August 09, 2022
Last month I went to the Crime Writing festival in Harrogate. I have lived in Harrogate most of my
life, however, this was the first year I have been able to go. I was excited!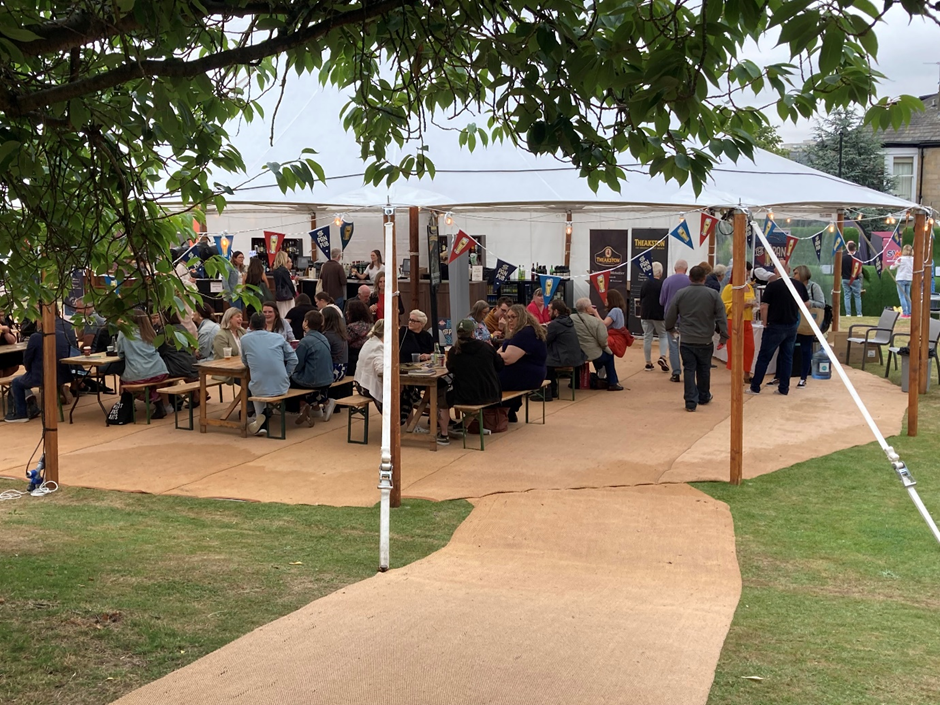 The first thing I should mention is that as this was my first time, I decided not to buy a full weekend
pass. Instead, I purchased tickets to just a couple of events, which also granted me access to the
Waterstones book shop, the book signing and cafes. Not a bad deal really. Meant I could hang
around all day if I wanted to.
The next thing I should mention is that I arrived thirty minutes early for my first event, this was to
give myself time to find the box office and collect my tickets. This turned out to be a smooth
operation as the box office was right by the entrance with a clearly marked sign and there was no
queue.
Tickets in hand I decided to get myself a cup of tea. There was a bit of a queue, however, I did not
mind has I still had plenty of time to kill before the event. If there is one thing I like about standing in
the queue it is hearing the odd funny comment. The man in front of me did not disappoint. "They
could have picked a nicer day for it" referring to the grey sky and the slight chill in the air. Now to be
fair to the man he had probably travelled up to Yorkshire for the weekend, therefore, he would have
had no way of knowing about the heat wave we had been having all week and that the festival had
unfortunately fallen on the first dull day in weeks.
As I got near the front of the queue I noticed they were only accepting cash- a bit odd considering
the bar would only accept card payments but there we go. The only problem was I hadn't thought to
bring any cash with me. The tea cost £2.50 and …well let us just say that I didn't feel like robbing
myself of what little change I happened to have on me.
So I left the queue and headed for the book shop. I should point out I had yet to discover where the
event was being held, so when I glimpsed a room with chairs and a huge screen with the name of
the event I was going to: "Too Good to Write Off". Feeling more than a little surprised by my good
luck I went and took a seat on the front row behind the VIP zone.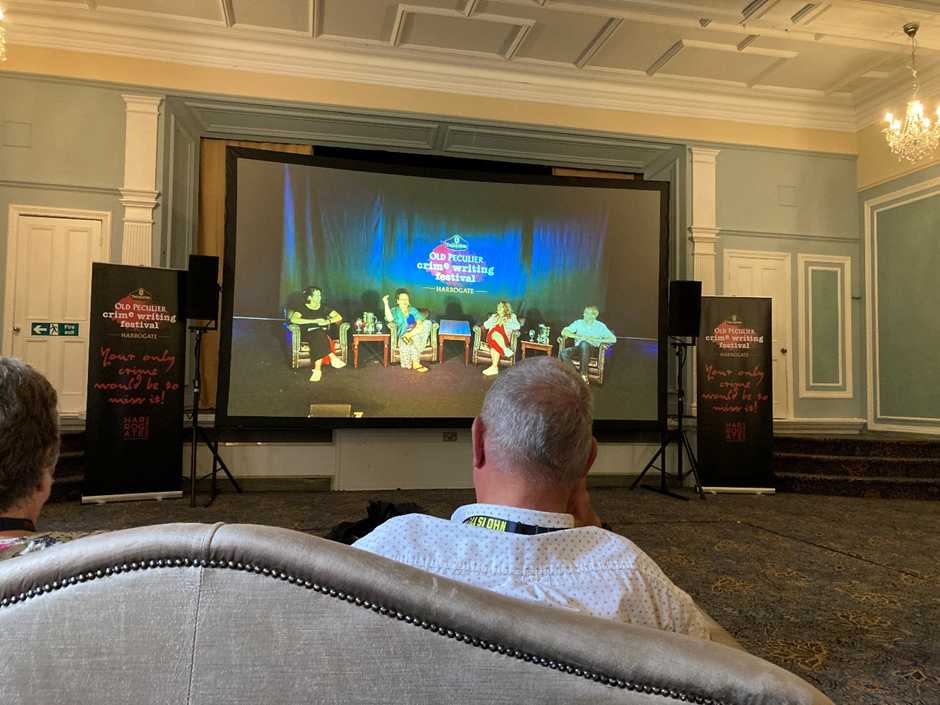 It was only after the session had ended that I realised I was sitting in the "Friends of the festival
zone". The steward who was supposed to be restricting access, had been temporarily distracted
when I innocently wondered in! Oh well. I still got to see the session be it on a big screen instead of
in the theatre and it was very enjoyable. I thought Tom Harper who has taken on the mantel from
Wilbur Smith was particularly insightful. Sophie Hannah and Elly Griffiths endeavours to resurrect
favourite Agatha Christy characters- Poiret and Miss Marple respectively- was intriguing. I look
forward to delving into their adaptations of these beloved characters.
The next day I was running late, or so I thought. Turned out I was yet again thirty minutes early. This
time I made sure I found the right place for my next session "Poe Did It!". There was an event in
session so rather than waiting outside I decided to find myself I drink at the bar.
I only mention this so that I can talk about what it was like attending on my own. Very difficult. I got
the impression that most of the people there attend regularly, and very few if anyone except me
seemed to be there on their own. If I was to go again next year I am definitely bringing someone
with me.
Now the event itself. First of all, it wasn't about Sir Edgar Allen Poe, which was slightly disappointing.
However, I did enjoy (if that is the right word) listening to the panel: Sam Holland, Winnie M Li, Brian
McGilloway and Nadine Matheson, discuss the ethics and morality of writing true crime and their
different experiences.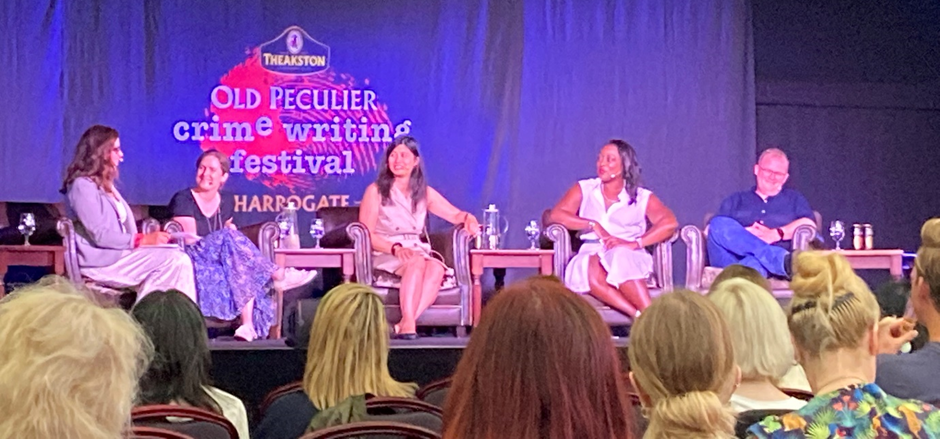 Overall, it was an enjoyable experience. The festival was well run, everything was clearly marked,
although a few more signs and directions might have been useful. It is the kind of event you would
get more out of the longer you are there.
Regrets- not spending the whole weekend participating in all the event had to offer- I will definitely
go again and indulge in the weekend ticket and take a friend. .